Fourth generation Porsche Cayenne EV to be built in this plant. Details here
Published On 27 Mar 2023 11:28 AM
Porsche is working on a host of electric vehicles. These EVs will be based on the current crop of Porsche cars, and one of them will be based on the next-generation Porsche Cayenne, which is slated to launch after 2025. The automaker has claimed that the new generation Porsche Cayenne with an all-electric powertrain will be built in the Bratislava plant in Slovakia along with the ICE model.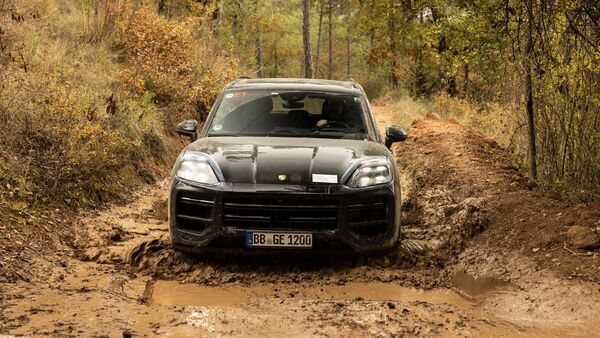 The automaker is ready to give the Cayenne a thorough facelift next month to give it a fresh and competitive appearance. At the same time, the automaker wants to ensure the Cayenne remains viable in the electric vehicle domain as well, as the auto industry is shifting towards greener powertrains pretty fast. Virtually all automakers are gradually transitioning from internal combustion engine-powered cars to electric vehicles, and in this phase, crucial decisions regarding logistics are imperative, hinted the Volkswagen Group brand.
The German luxury automaker has stated that the Bratislava manufacturing plant is home to many VAG models built on the MLB Evo architecture. Besides the Porsche Cayenne and Cayenne Coupe, the Volkswagen Touareg is also made there together with the Audi Q7 and Q8
Despite revealing the information that Porsche Cayenne EV will be built in Bratislava, the automaker didn't specify when the electric SUV will enter production. It only said that the SUV without the petrol engine would come after the Macan EV and 718 EV. The Macan EV is slated to launch in 2024, and the 718 EV is about to launch in 2025, indicating the Cayenne EV will come after that and go on sale before 2030.
The Porsche Cayenne EV is expected to play a key role in the German brand's overall electrification strategy, as Porsche wants more than 80 percent of its total sales to come from purely electric vehicles. To achieve that, the brand has planned to position a larger SUV above the Cayenne EV alongside the other models.